Where Are Micro Peristaltic Pumps Used?
Where Are Micro Peristaltic Pumps Used?
Peristaltic pumps are ideal for use with corrosive and viscous fluids, as the only part of the pump to come into contact with the fluid is the tubing. With the tubing or the head being easily replacable, the pumps are relatively inexpensive to maintain and virtually maintenance-free. Hence industrial peristaltic pumps and medical peristaltic pumps are among the most popular applications for tube pumps.
Speaking of examples, of the medical device industry, peristaltic dosing pumps are used for processing sterile fluids, dialysis, filtration, or bioprocessing. In food, agriculture, or disinfection markets, mini peristaltic pumps are used for dispensing food or beverages, vitamins, or chemicals. The environmental sector uses hose pumps for wastewater treatment or condensate removal in gas analysis applications.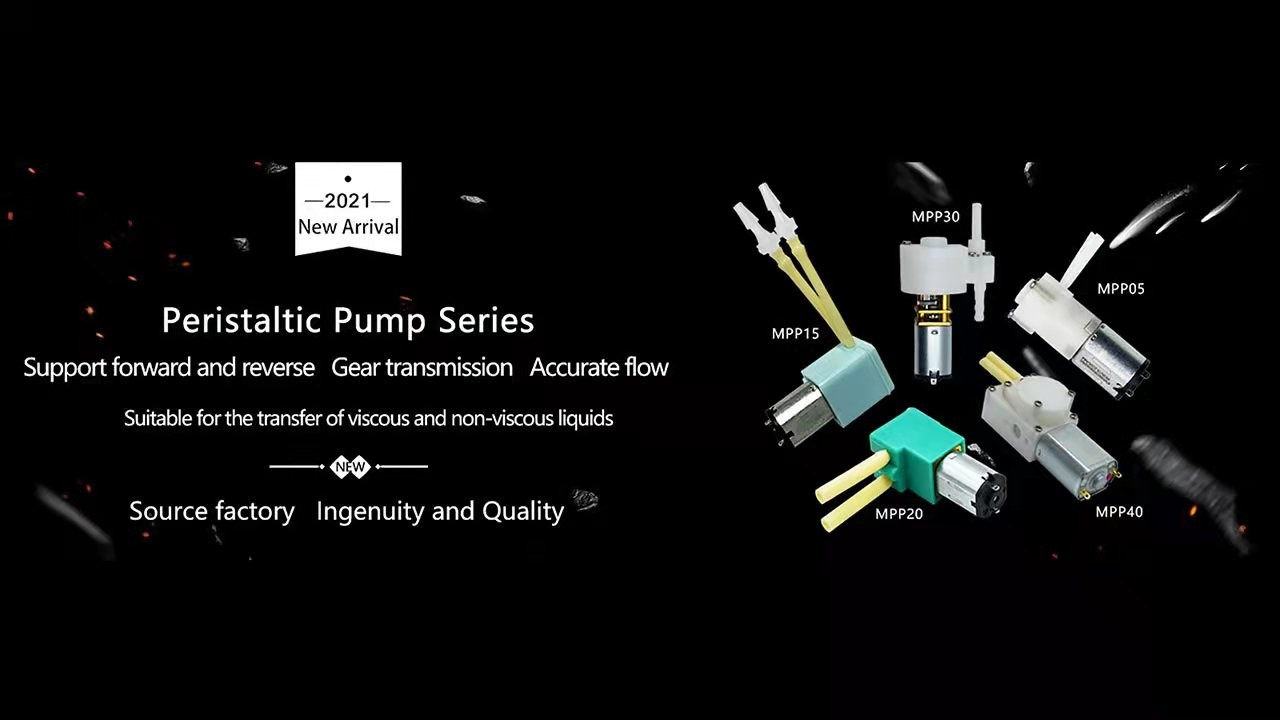 How Do the Industrial Peristaltic pump Work?
A micro peristaltic pump uses tiny rollers to push fluid through tubing. These rollers move at high speeds, creating pressure that pushes the fluid through the tube. This process is similar to how a dialysis machine works.
Things You Must Know About the Micro Peristaltic Pump Before Buying It
In order to reduce pulsation, many electric peristaltic pumps offer a spring-loaded mechanism to ensure smooth pumping action. This feature is also important for shear-sensitive fluids such as living cells. Another aspect to consider is the adjustment of the pump to different tube dimensions depending on the flow rate needed.
What To Consider In Peristaltic Filling Pumps?
The more sophisticated pump types also feature an adjustable occlusion. This feature can help to adjust the pump to different pressure levels that might occur in fluidic systems. Moreover, it helps to adjust the peristaltic pump performance to different tubing materials. Depending on the type of fluid, softer tubings made out of silicone are used, whereas for chemically demanding applications fluoroelastomeric materials need to be used. Those are usually significantly harder.
Peristaltic pumps stand out due to their ease of use. The tubing or peristaltic dosing pump head can be replaced in a matter of seconds. The design without the need for internal valves has different advantages. Clockwise and counterclockwise operation is possible, so liquids can be transferred in both directions if the process requires it. As there are no valves, there are fewer restrictions in the tubing, which helps when viscous media need to be transferred.
To increase the efficiency of the product multi-channel peristaltic pumps can be used, and each containing a separate tube. With that different media can be transferred at the same time or the same medium can be distributed to multiple vessels. The number of peristaltic pump filling rollers used in peristaltic pumps has a major effect on fluid handling. For higher flow rates only two or three rollers are used. The downside of this is that the pulsation is high. If a gentle transfer of the medium is required, often more rollers are used to maintain a moderate level of pulsation.